Create a unified e-commerce experience both on and off SevenFifty
Get early access to your SevenFifty Marketing Hub and customize your buyers' e-commerce experience, with branded landing pages and customizable product promotions on the marketplace, plus your own standalone Online Store.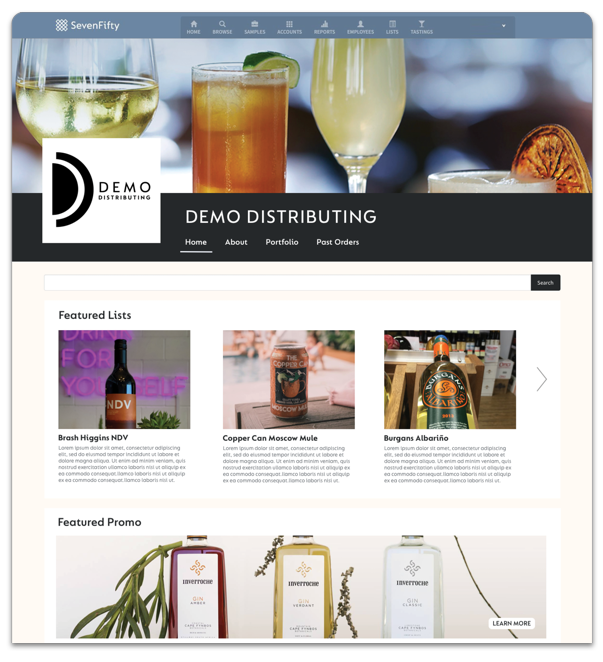 FREE FEATURES
Tailor your customers' experience on SevenFifty
Personalize your company's Marketing Hub within SevenFifty to create a branded and consistent experience across your digital channels.
Feature your monthly promotions and core brands to keep your customers informed of your most compelling offers.
Offer additional product suggestions during the customer checkout process.
Create a unique shopping experience that will differentiate you from the competition. 100% included in your SevenFifty membership.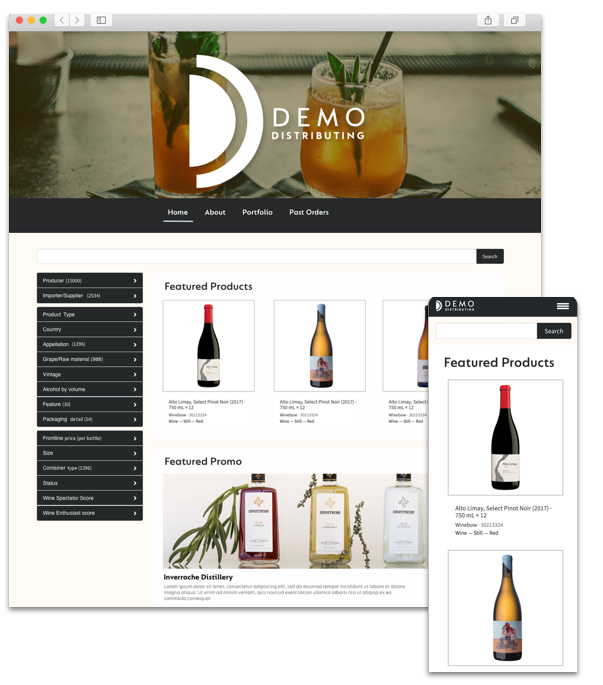 PREMIUM FEATURES
Launch your own Online Store
Transform your public website into an engaging e-commerce experience where customers can search your portfolio and send orders to your team.
Showcase your brands with the same rich product content that powers your SevenFifty listings.
Transmit orders placed on SevenFifty and your standalone online store directly into your ERP or RAS.
Own your digital marketing experience with a professional design, customizable templates, and a personal URL.

Pre-Register for Early Access to Your SevenFifty Marketing Hub
Set to launch in early 2021, pre-register now to get updates and early access to the new features as soon as they're available.
For any questions. contact us at support@sevenfifty.com.
Social Networks
Sevenfifty Daily