Instant access to distributors and buyers everywhere
Manage your product listings on SevenFifty and grow your business with centralized product tracking, actionable marketplace insights, and streamlined content distribution.
Importers and producers that trust SevenFifty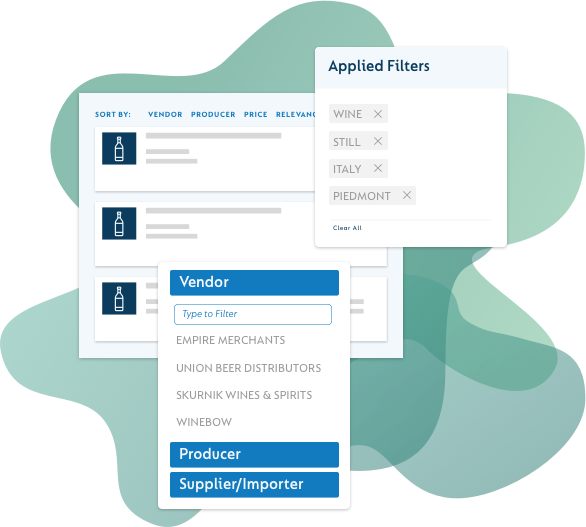 FREE FEATURES
Connect to the market
Edit images and descriptions to ensure your distributors and buyers see up-to-date product info.
Search nearly one million products across 1,000+ distributor portfolios.
Identify distribution partners that align best with your portfolio.
Join Free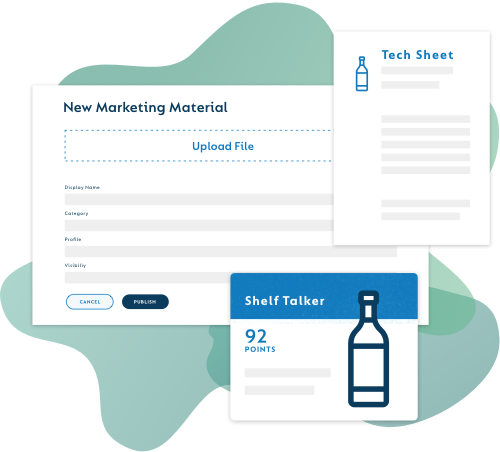 PREMIUM FEATURES
Streamline content distribution
Publish shelf talkers, tech sheets, and marketing content to your team, distributor partners, and potential buyers.
View your national wholesale pricing in a single snapshot.
Keep a close eye on your competitors' products and pricing in every market.
Create, manage, and share digital sell sheets so you can put your best foot forward on market visits.
View pricing

SevenFifty has been instrumental with our internal sales team and our distributor partners. The information on the platform helps us better communicate opportunities, and allow samples to seamlessly get in the hands of buyers. In an industry that is rapidly changing, we're thankful to utilize SevenFifty's technology to be highly impactful at every tier.
Kelley Rochna, VP of Sales & Marketing, Vine Connections

I oversee the curation of our portfolio as a whole. With SevenFifty, we can upload labels and technical information about each wine. It's beneficial for when on and off-premise buyers search for particular categories or wines; they can see the most up-to-date information.
Steve Graf, Co-Founder and VP of Sales, Valkyrie Selections

In a fragmented and mildly chaotic industry that seems to think it's still 1985, these few organizational tools available to us are golden. More spirits distributors and brands should embrace technology applications in their business and SevenFifty's platform is incredibly easy to adopt.
Dragos Axinte, CEO, Novo Fogo