Launch Your Own Custom Storefront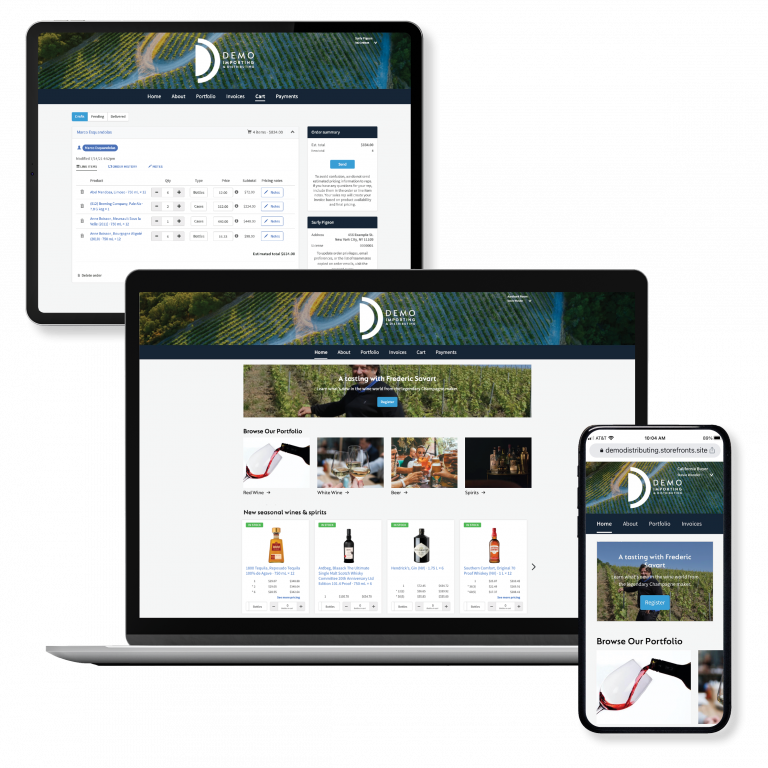 Transform your public website into a fully-functional ecommerce experience where you control the branding, color themes, and homepage design.
Run product promotions in search results, the homepage, and customer shopping carts that drive new points of distribution.
Use our content and technology to power your Storefront. Use your products and pricing already on SevenFifty to launch in days or weeks!
Schedule a demo to see how a Custom Storefront can help your company standout in a competitive marketplace.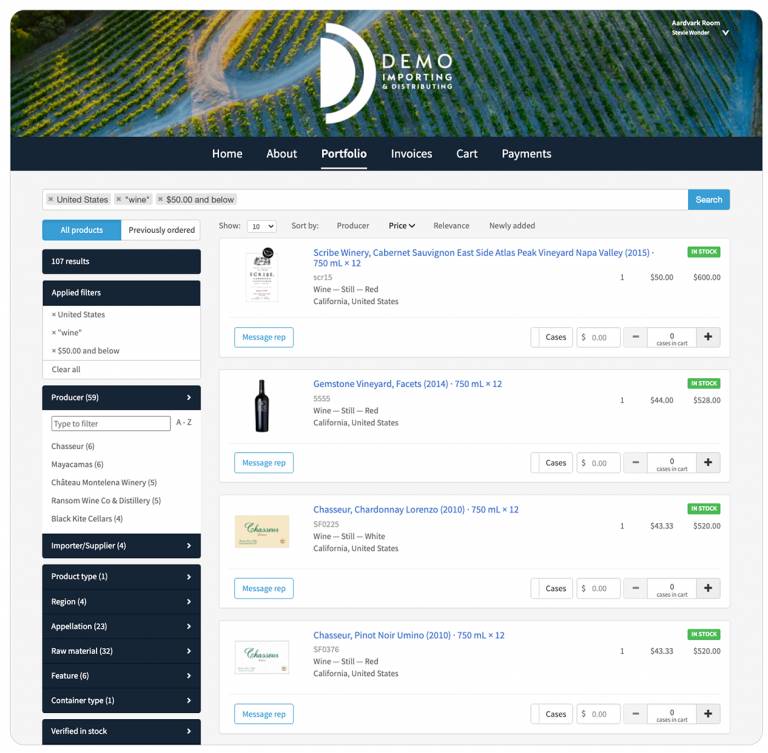 A state of the art shopping experience
Help your customers discover new products and place reorders with suggestive keyword search, filters for "In Stock" and "Previously Ordered", and a mobile-friendly interface.
Grow your sales with easy to read deal levels, inventory status, and rich product data that promises incremental sales and POD growth in your accounts.
Open new accounts by giving prospective customers (and suppliers) a logged out view of your portfolio without wholesale pricing.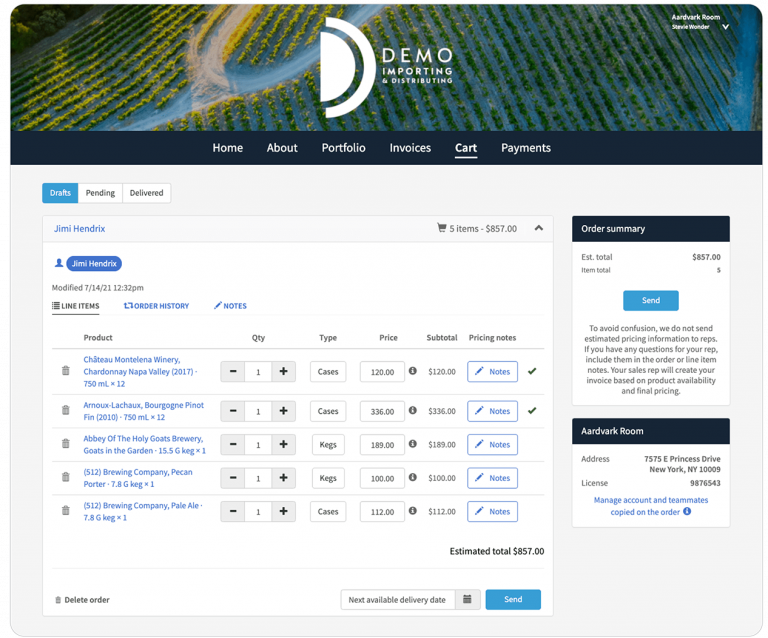 Rapid checkout and order integrations
Customers add items to their cart and submit orders in two clicks.
Transmit orders directly from both SevenFifty and your Custom Storefront to your accounting software, ERP, or RAS.
Notify your reps when an order is placed and send confirmations to your customers. Everyone is informed. No orders are missed.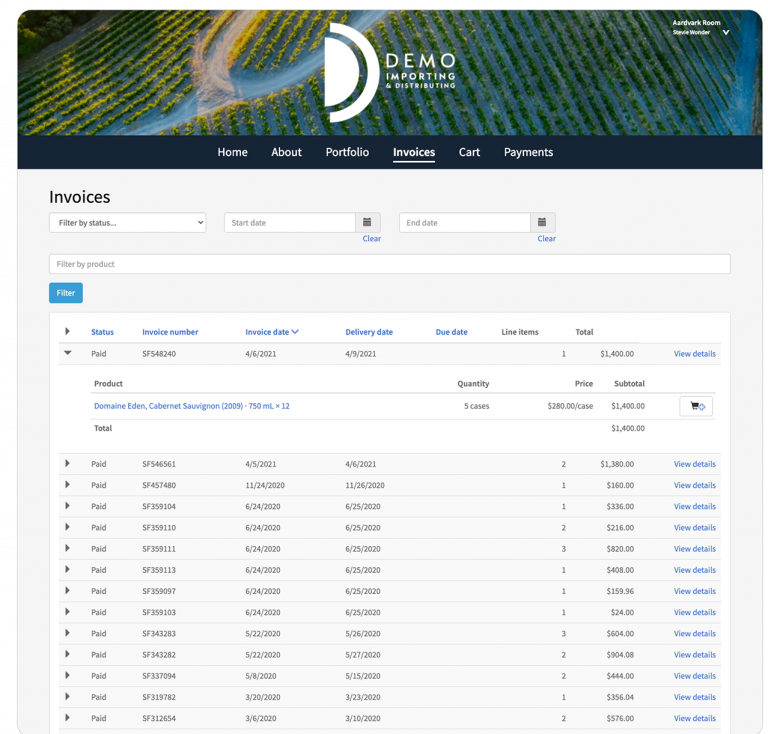 Invoices and order history for easy reordering
Empower your customers to manage their own accounts with historic invoice information and a complete order history.
Customers can reorder directly from their invoices and search for previously ordered products with a date range filter.
Our Invoice integration only requires raw data files and are protected by our robust security protocols.
Link to your preferred payment portal for a streamlined ordering experience from start to finish.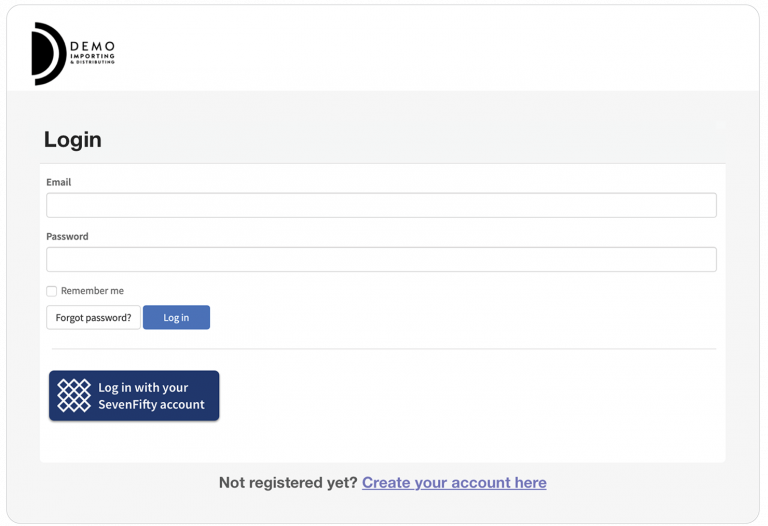 Start with a built-in user base
Allow your customers to login with their existing SevenFifty credentials or by creating a new account just for your Storefront.
Let the experts at SevenFifty validate each new user and categorize the establishment correctly by channel and market.
Access real-time behavioral and ecommerce analytics activating new marketing opportunities and getting an up close look at how your customers are searching your portfolio.