Featured Searches
Click to browse curated selections by Côtes du Rhône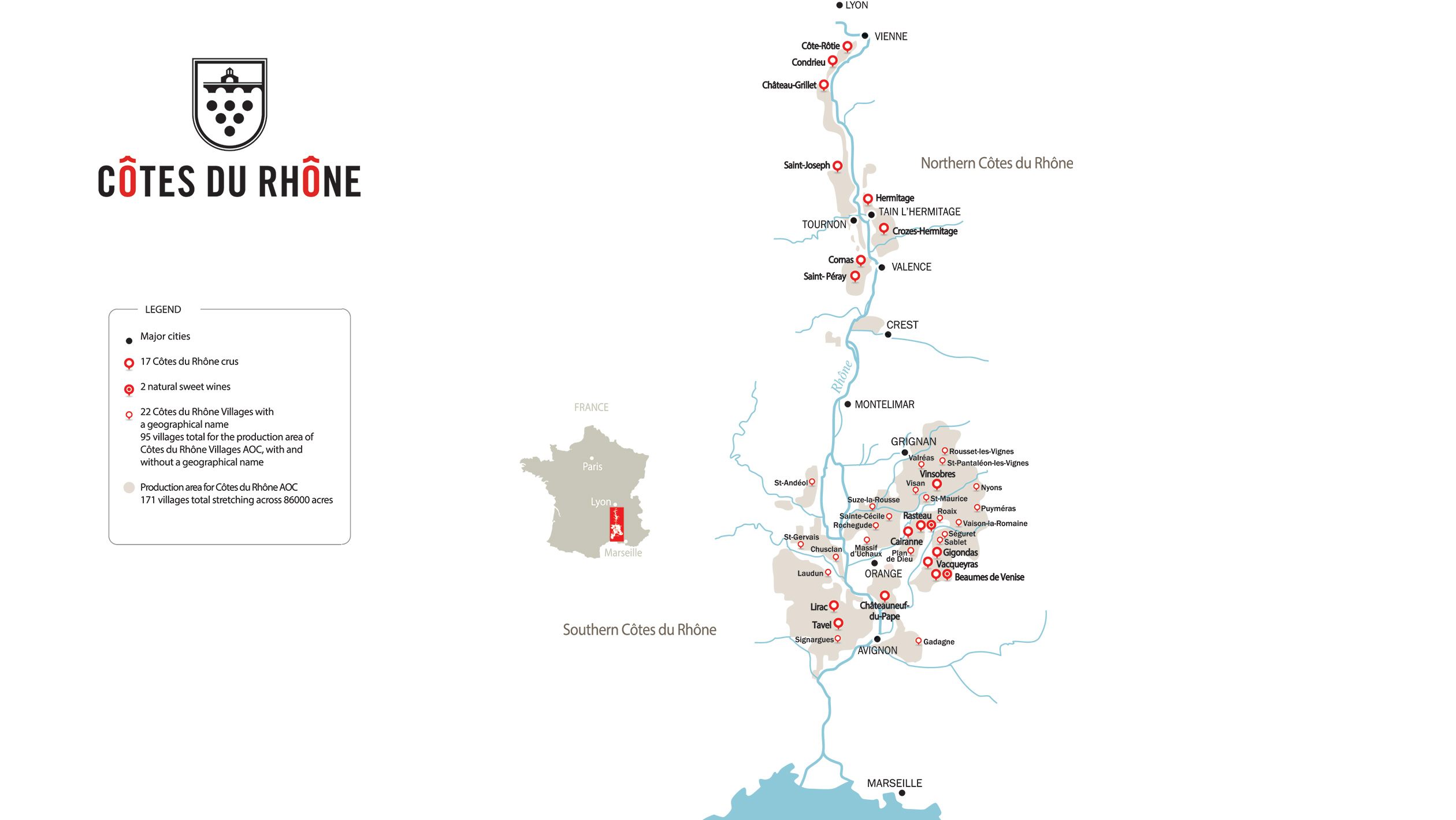 Côtes du Rhône Regional Guide
Over the past two decades, Côtes du Rhône wines have become staples among U.S. buyers and consumers alike. But there's far more to this region, which is best known for everyday, easy-drinking reds, than meets the eye, from the distinctive terroirs within the under-the-radar Côtes du Rhône Villages AOC to the new focus on fresh whites and food-friendly rosés. Today, the men and women of Côtes du Rhône are carving a path for a sustainable future by paying close attention to the vineyards, soils, and varieties that have laid the foundation for this exciting wine region.
A Winemaking Legacy Dating Back to 125 B.C. 
With Strong Commitments for the Future
Though it's recently become a staple on wine shelves, the Côtes du Rhône is backed by more than 2,000 years of winemaking history. First planted by the Romans in 125 BC, throughout its history Côtes du Rhône has produced wines that were favorites of the Avignon papacy and exported to some of the world's top wine-consuming regions. Today, the region builds on this history through good practices and innovation in order to highlight and protect its terroirs, its resources, its biodiversity, and its legacy for future generations.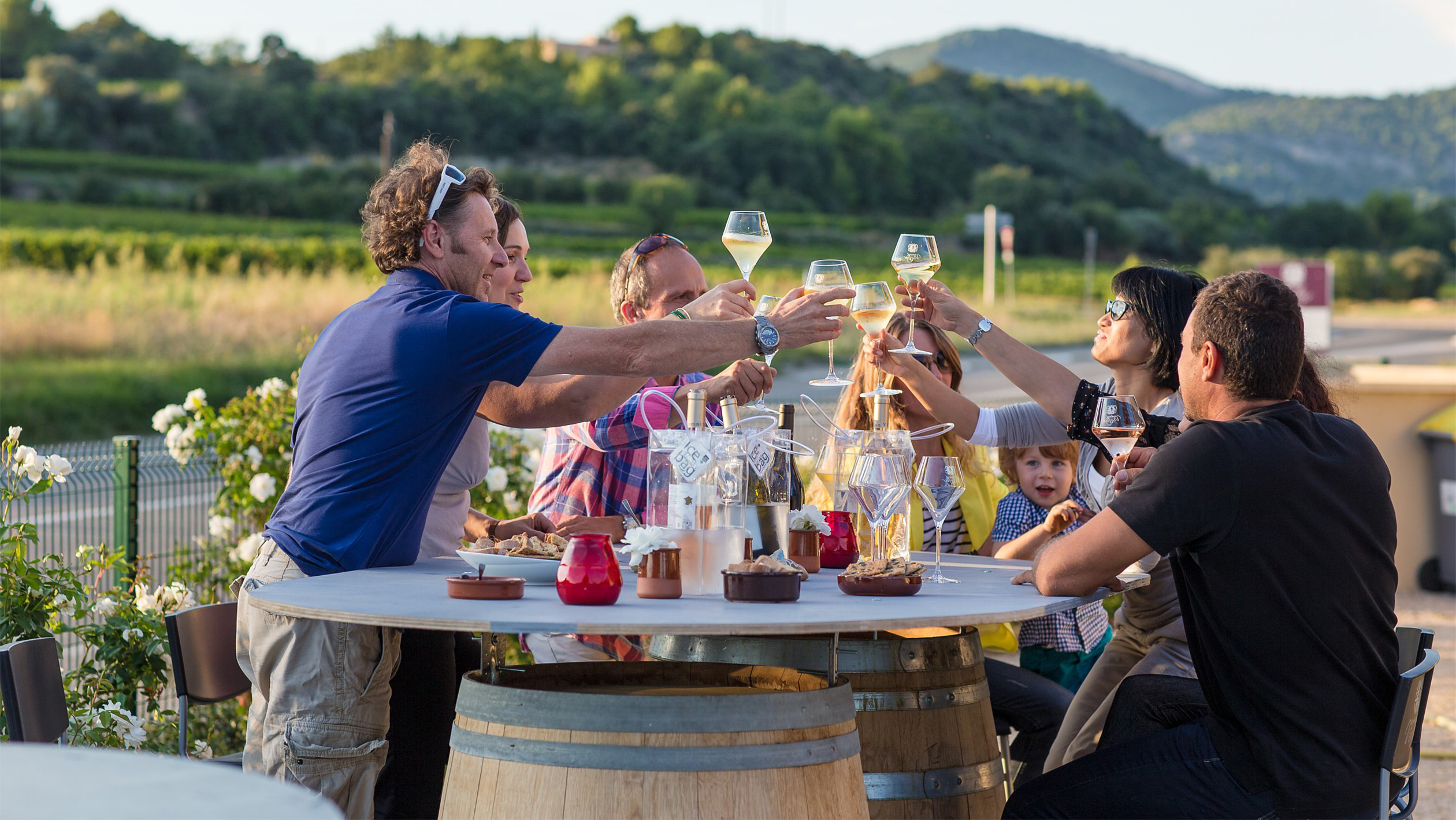 Stay Up-to-Date with News from Côtes du Rhône
There's always something new and exciting happening in Côtes du Rhône, and you should be the first to know. Join the Côtes du Rhône community to receive the latest updates and news from the region through the Côtes du Rhône newsletter.
Photos for this page were provided by Camille Meffre, Clement Puig, Thomas O Brien, Christophe Grilhé, and Pauline Daniel.
Côtes du Rhône Online Course
This new Intermediate level course teaches the three quality levels of the AOCs Côtes du Rhône and Côtes du Rhône Villages (including the 22 geographical names that can be appended). Explore one of France's first and largest appellations in a level of detail not offered in WSET Level 2 or Level 3. This interactive course is self-paced and takes an average of 3 hours to complete, it comes with a workbook. Registrants will also have access to several webinars and a virtual trip featuring brand new interviews and in-depth footage of the vineyards.

Ordering Wines from Côtes du Rhône on SevenFifty is Easy
Search SevenFifty
Search and filter for wines by style, producer, container type, and more. Products with a green "verified in stock" badge are in the distributor's warehouse as of that morning.
Add to cart and submit to your rep
Add items to your cart as you shop. Go to Orders to view, modify, and submit your orders for each distributor.