Integrated Ordering
Tie together orders from the field with your back-end system, gain unprecedented insight into what's driving your business, and integrate orders placed on SevenFifty into your reps' order entry apps.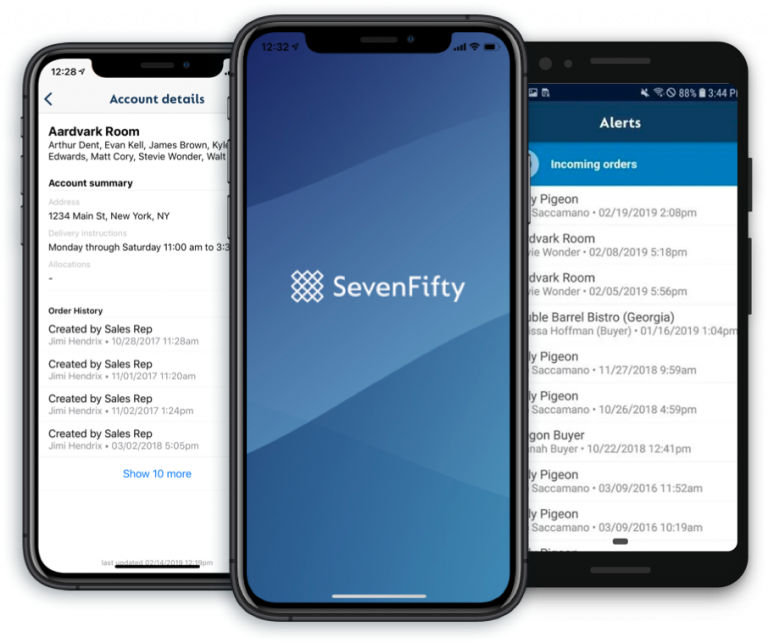 A comprehensive solution for order entry
Equip sales reps with apps for iOS and Android so they can quickly create orders from the field, even without a data connection.
Integrate orders with your ERP or RAS and customize approval workflows to streamline your business.
Reduce operational errors with an order entry system built on top of SevenFifty's normalized product data.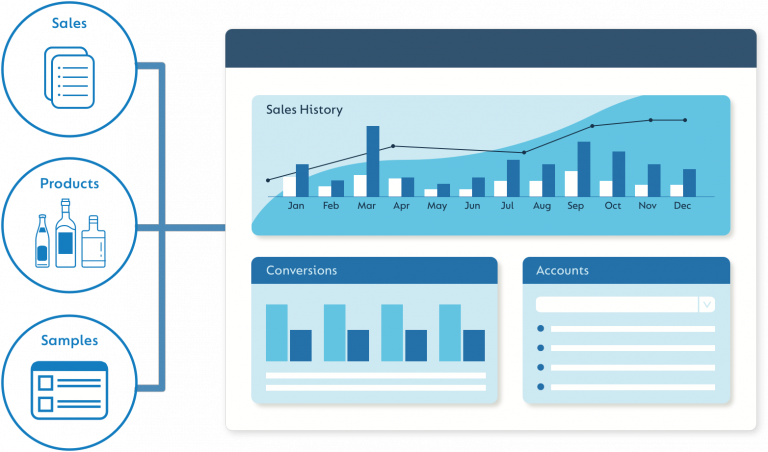 Understand what's working from samples to sales
Calculate ROI on samples and measure presentation-to-sales conversion rates.
Filter, sort, and pivot your sales data by rep, producer, account, or supplier in real time.
Enable your reps with live intel on account health and price changes.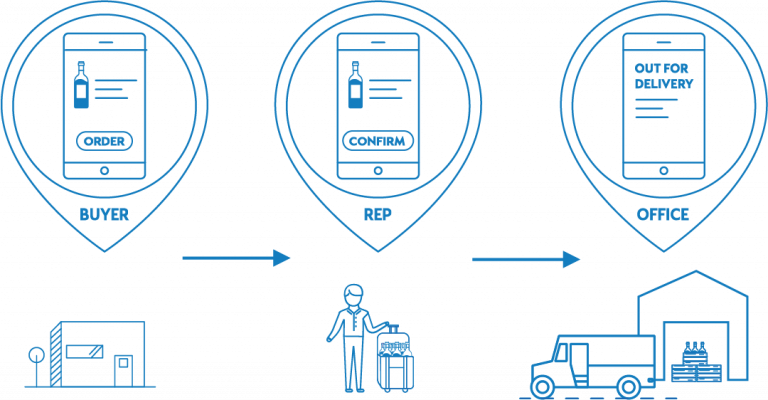 The Connected Marketplace
80,000 buyers are registered on SevenFifty. Orders they send through the marketplace will integrate with your reps' order entry apps, automatically creating draft orders complete with product, quantity, and account information.
Reps only have to confirm and submit orders saving them time and guaranteeing your customers get exactly what they wanted.
Ever since we started, our orders have been billed far more accurately. Our reps also have access to their customer's ordering history, so reordering items has been much simpler. The entire ordering process has been nicely streamlined.