Understand what's working from samples to sales
Gain unique insight into rep performance and product effectiveness, filter, sort, and pivot sales data in real time, and enable your team with live intel on account health and price changes.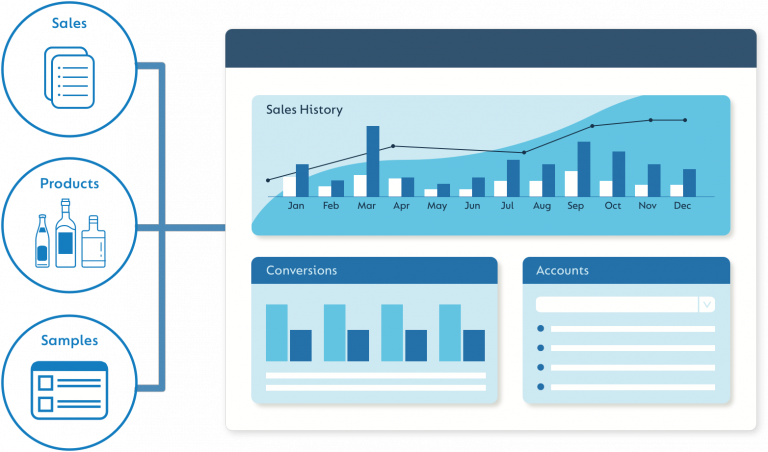 An analytics solution built for distributors
Make the connection between your sales reps' sampling strategies and sales performance.
Gain insight into product performance and rep effectiveness by comparing presentation-to-placement conversion rates and the resulting reorders.
For the first time ever benchmark the return on investment from your sample budget.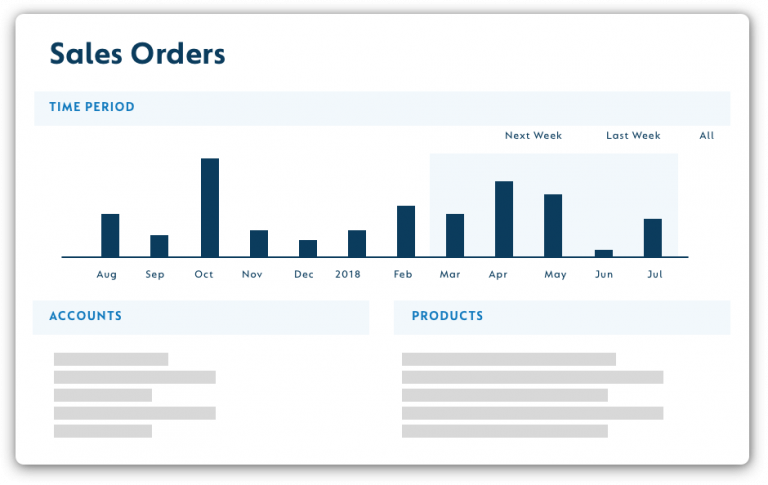 Powerful reports available whenever you need them
Organize and analyze your customers' order history so you have a greater understanding of what's driving your business.
Monitor your buyers' ordering patterns so you can quickly identify accounts that may be reducing the frequency of their orders.
Generate a month-to-month snapshot of price changes that helps your reps maintain and expand their placements.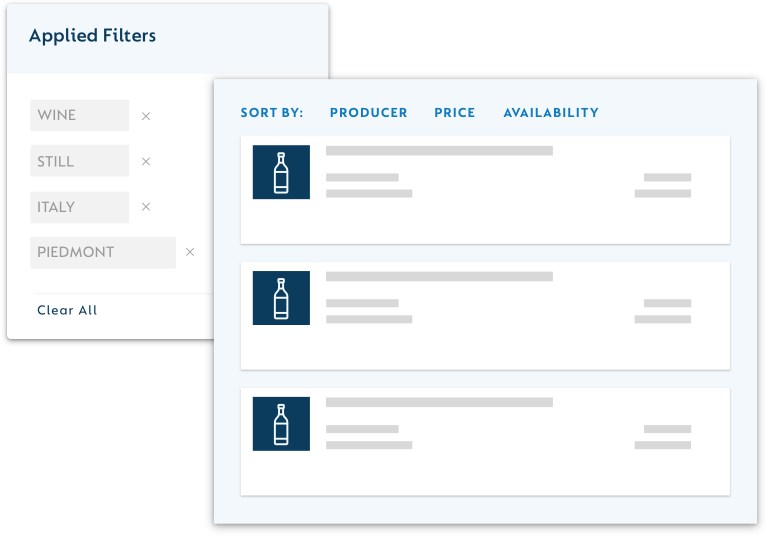 Empower your reps in the field
The Inventory Report shows product availability for your entire portfolio, accessible by web or mobile device, and is built upon SevenFifty's advanced search and filter technology.
Reps can view and download invoices on demand without any support from the office.