Suggested Searches
Click to view available German wines in your market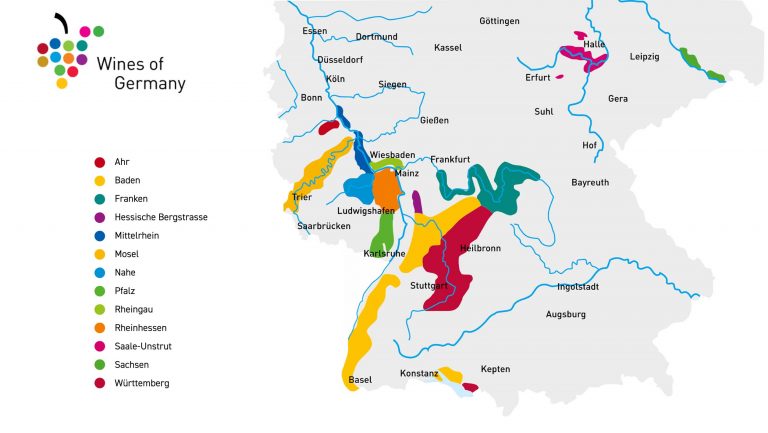 Regional Guide
Few wine-producing countries breed the kind of devotion that Germany engenders in the hearts of its die-hard fans, and it's not difficult to understand why. It lays claim to one of the world's oldest, richest, and most complex wine cultures, offering an unparalleled study in stylistic diversity and versatility. Dive into the world of German wine by exploring its key regions, grapes, and wine styles, and learn what's happening now in this fascinating wine country.
READ MORE
Latest NeWS
Though Germany's wine culture spans centuries of heritage and tradition, it is also one of the world's most dynamic wine countries, a hub of innovation and experimentation. Though climate change has presented winegrowers with new challenges, it has also resulted in increasing quality and quantity of red wines from Germany. Winegrowers can consistently achieve good ripeness for red grapes, and some of the best Pinot Noirs in the world are being produced in regions like Baden.
Germany has also emerged as a leader of organic and biodynamic farming, and across the country's 13 distinct regions, forward-thinking winemakers are pushing the boundaries of how to grow and make wine. Riesling, Germany's calling card, is increasingly being made in drier, fuller styles in addition to the country's classic off-dry and sweet versions. All of this contributes to the ever-broadening spectrum of Germany's delicious, food-friendly wines.
From virtual events to industry innovators, learn more about what's happening with Wines of Germany.
MORE NEWS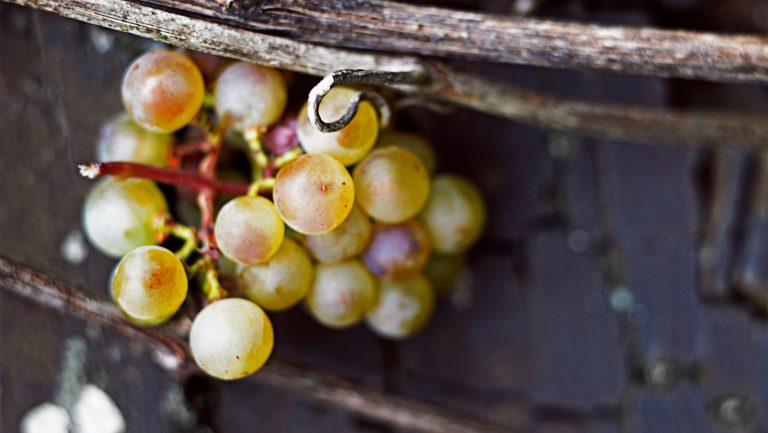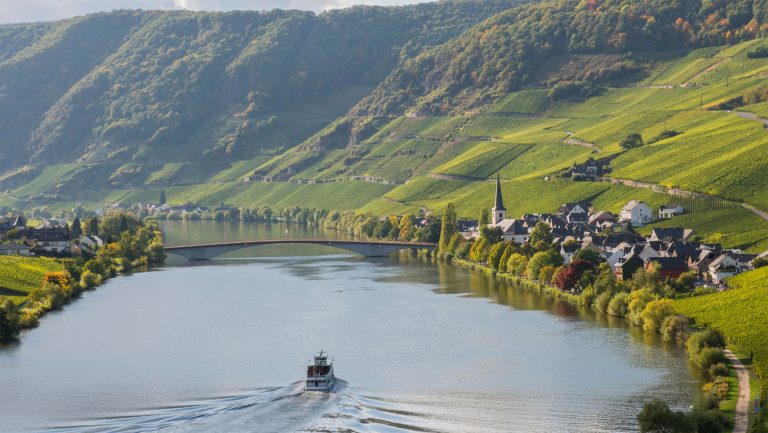 VIDEO
Stretching over a span of 2,000 years, viticulture has long been woven into the fabric of German culture. Grapevines were first introduced to the country—specifically to the Mosel—by the Romans, and by the 8th century, viticulture, viniculture, and the commerce of wine had been regulated by Charlemagne, the German ruler of the Frankish Empire.
Germany's hallmark variety Riesling first officially emerged onto the scene in a cellar log in Hessische Bergstrasse dated March 13, 1435—the date now known as Riesling's birthday. Fast-forward a few hundred years to the 1800s, and German wines experienced a golden age, with bottles from the Mosel and Rhine fetching premium prices and finding fans among royalty.
Sadly, the destructive vine pest phylloxera decimated Germany's vineyards, and the industry was further hampered through the middle of the 20th century by the two World Wars. Soon after, the heyday of Liebfraumilch in the U.S. market led to a stereotype among American consumers that all German wines were overly sweet.
Happily, the past 50 years have been a renaissance for German wines as better delineated its winegrowing regions, vineyard sites, and quality designations. Quality-minded producers have taken the reins of winemaking, and a move towards drier styles has led to better awareness of German wine in export markets.
Discover more about the rich history reflected in every bottle of German wine.
WATCH VIDEO
Ordering German Wines on SevenFifty is Easy
Search SevenFifty
Search and filter for Germany's wines by style, producer, container type, and more. Products with a green "verified in stock" badge are in the distributor's warehouse as of that morning.
Add to cart and submit to your rep
Add items to your cart as you shop. Go to Orders to view, modify, and submit your orders for each distributor.